Places to Stay
Stay
Hot Springs, Cider, Sunrise in a Mountain
Valley—Staying in Matsukawa is
the Best Way to Experience Our Slow and Plentiful Lifestyle
To really become immersed in all the best things Matsukawa has to offer, you'll want to slow down and relax, and stay here for a few nights. Some of the most treasured experiences you'll have are the simplest pleasures—looking up at the star-filled night sky while bating in our natural hot spring, the refreshing taste of cider while surrounded by apple trees in an orchard, seeing the sun rise from behind the majestic Southern Japanese Alps. We have many types of accommodation available, from a large ryokan (Japanese-style hotel) through to a unique style of forest camping, and many others in between. Choose one or more types of accommodation so that you can get the most out of your stay in Matsukawa.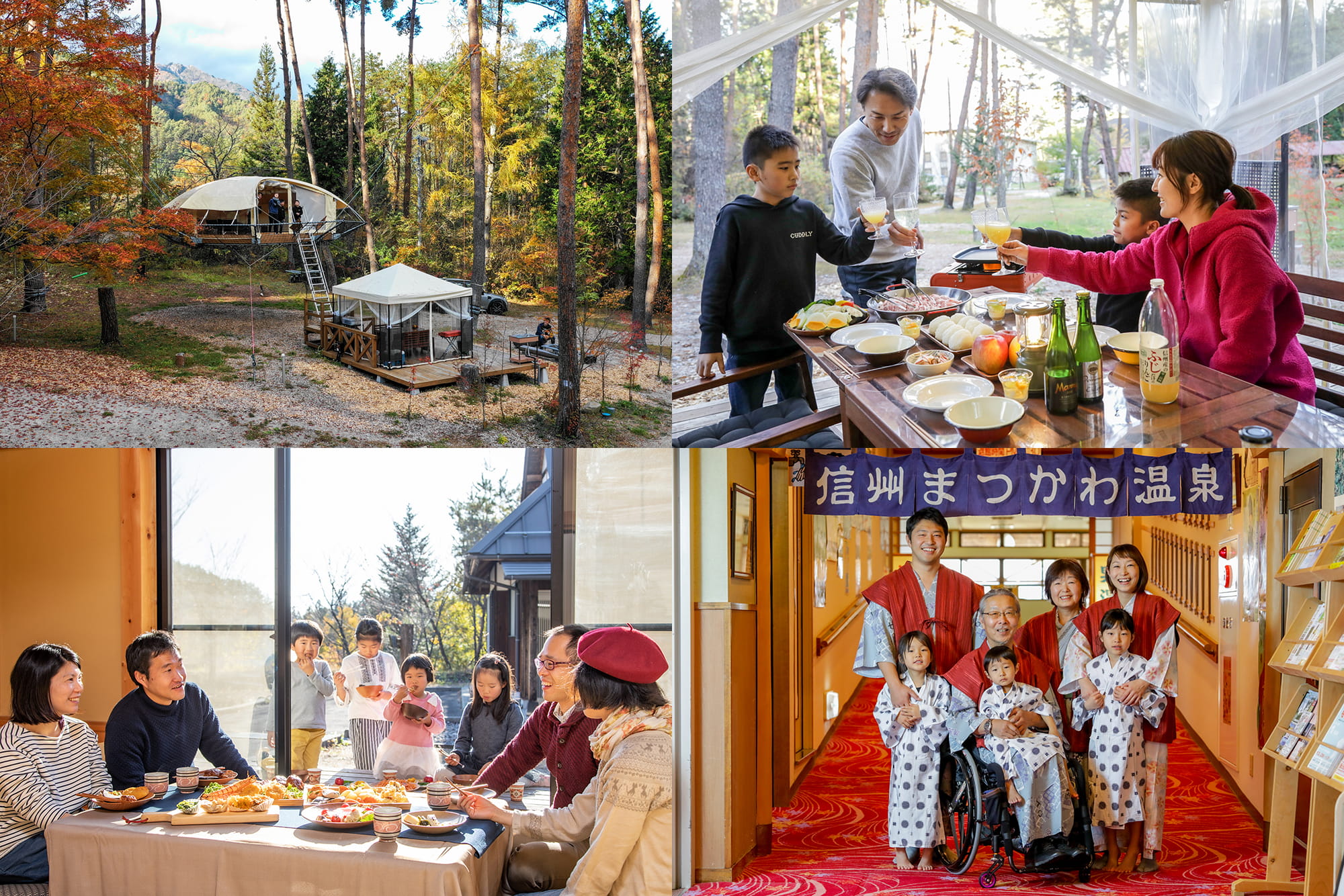 Barrier-Free Accommodation is Available—Please Discuss Your Needs With Us When You Plan Your Visit
We're here to discuss any needs you have related to barrier-free accommodation.
For example, Seiryuen is Japanese style accommodation set in spacious park-like grounds bordered by a gently flowing stream and forests. Seiryuen is able to cater to guests who use a wheelchair.
"Although our facilities may not be perfect in every aspect, we have many barrier-free design features and our staff are here to help you in the most flexible way possible to make your stay comfortable and relaxing. Seiryuen aims to provide an excellent experience for everyone." (Hidekimi Kitazawa, Seiryuen General Manager)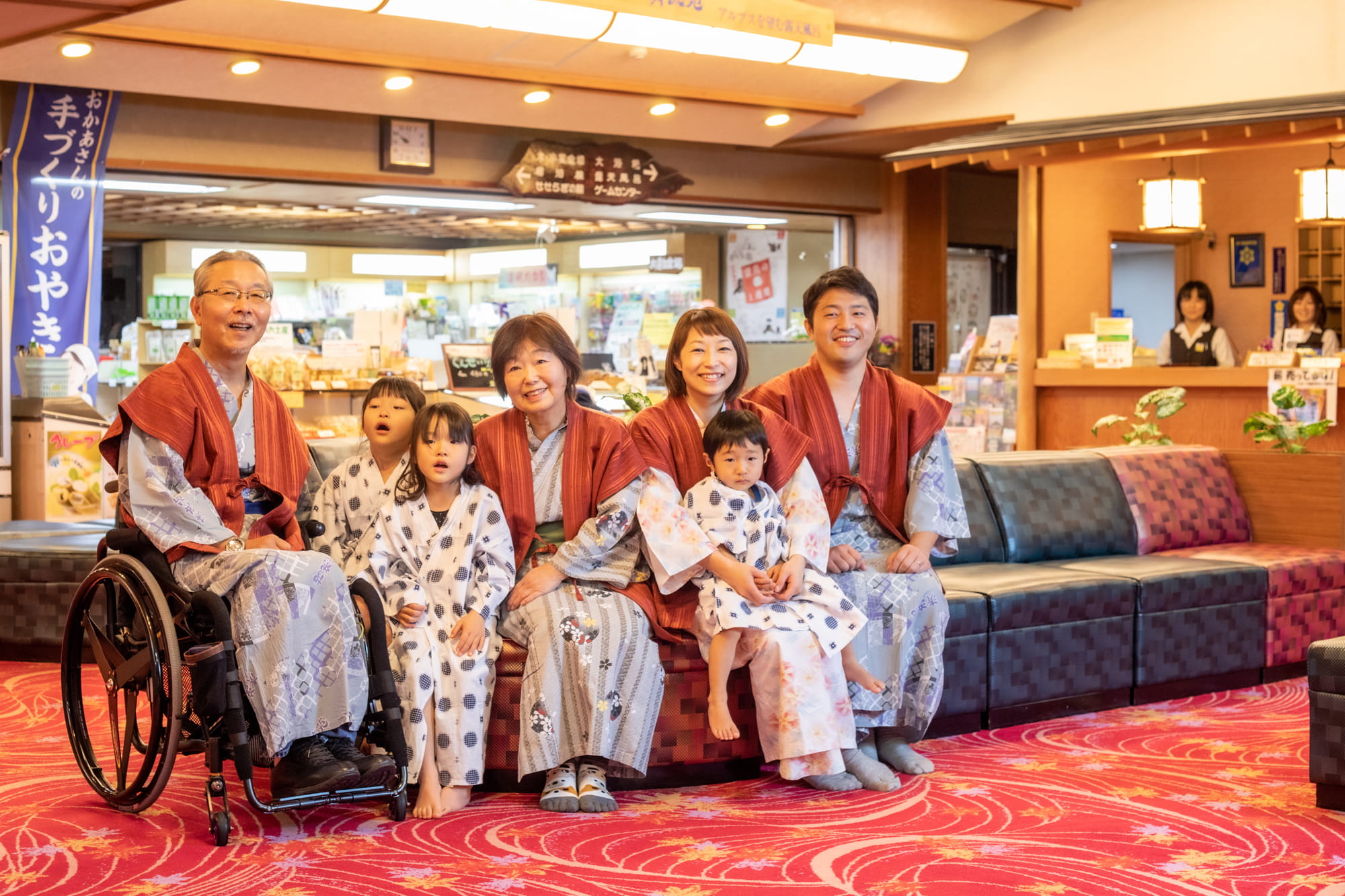 Ask us more and plan your visit
We're here to help—explore our web site, then ask away!
Use our web contact form when planning
what to do and see, and where to stay.
Inquiries