Discover Matsukawa—Nagano's southern staircase
About
We've summed up the essence of Matsukawa's appeal
using these three themes.
Abundant nature,
nestled between two alpine mountain ranges
One of the defining natural features of Matsukawa is its distinctive topography within the Ina Valley, straddling the Tenryu River, and nestled between the towering Central Japanese Alps and Southern Japanese Alps. The seasonal variations in colors and scenery are particularly striking, and will take your breath away no matter which time of year you choose to come here.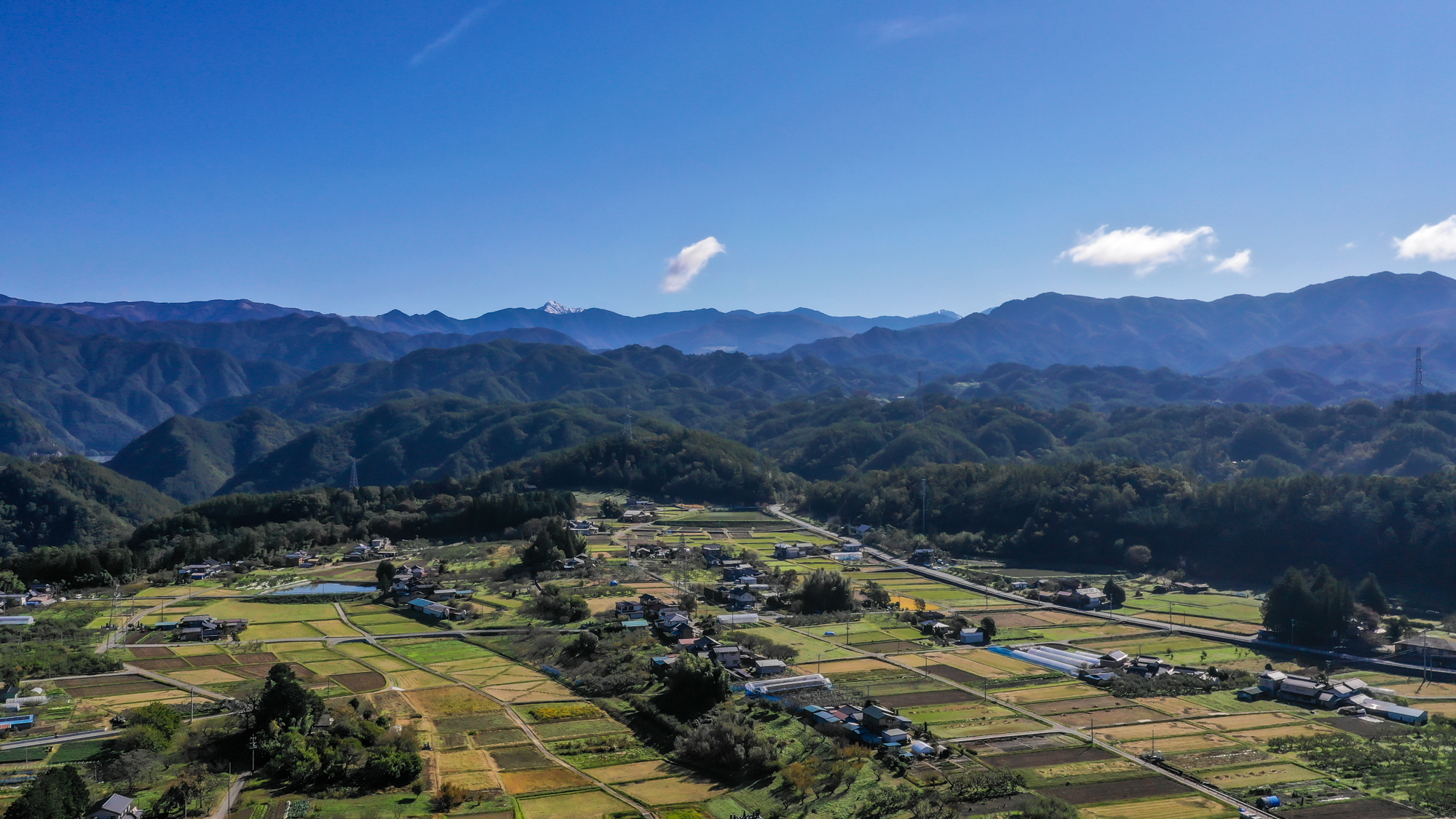 A rural way of life that is still valued
and passed on to younger generations
This part of Nagano prefecture has a comparatively mild climate, meaning the range of fruits and other crops grown here is particularly diverse. It is particularly famous for its apples and nashi pears. Part of our rural traditions are also based on sustainably making use of the natural abundance of the forest, including gathering Matsutake mushrooms, and making charcoal.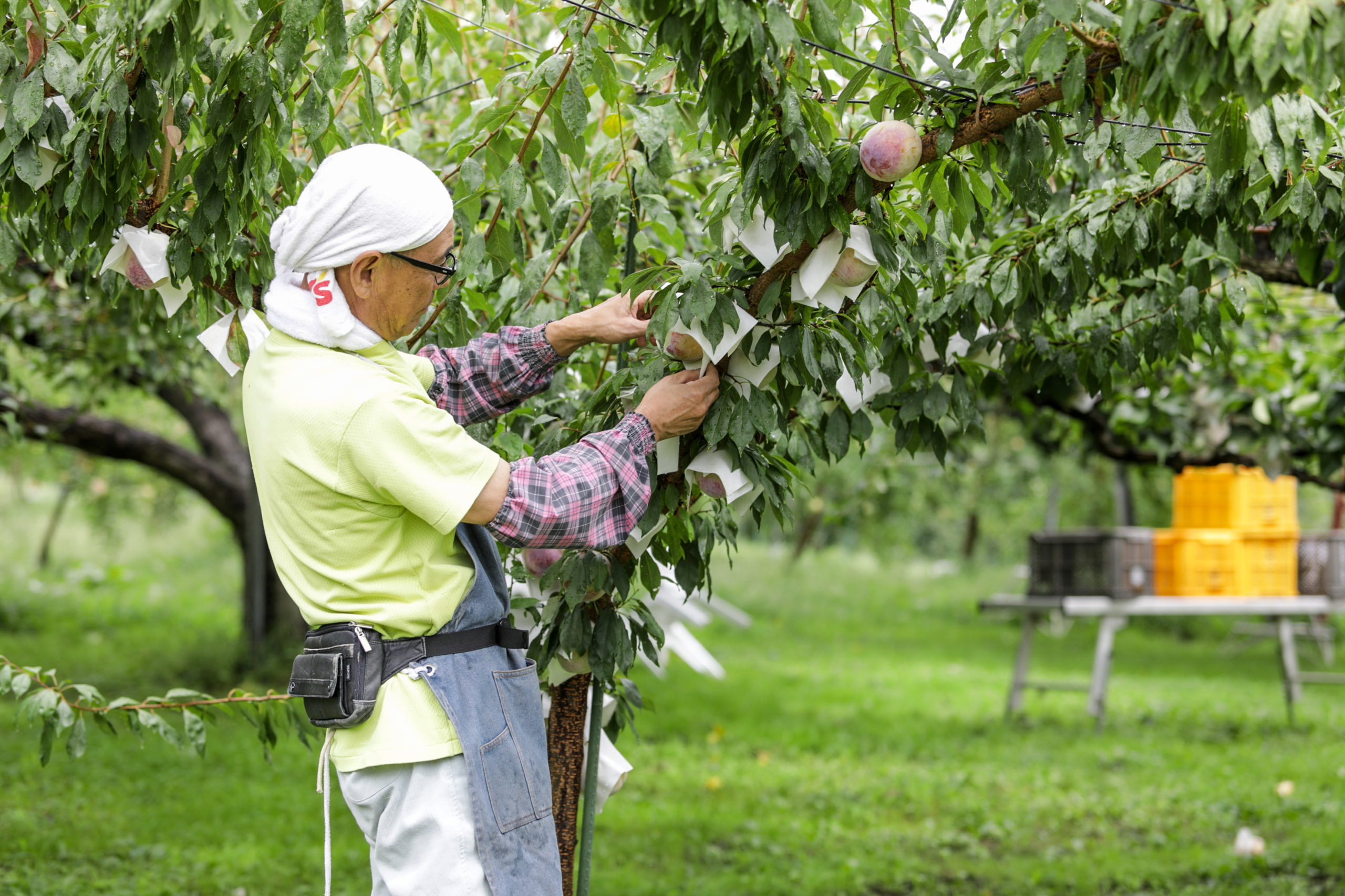 The warmth and friendliness of Matsukawa people
In olden times Matsukawa included a post-station for travelers. Hence, we have been used to welcoming visitors and extending hospitality for hundreds of years. But the easy-going warmth and friendly nature of Matsukawa people is something we are particularly proud of, and we hope that you will come and experience this firsthand.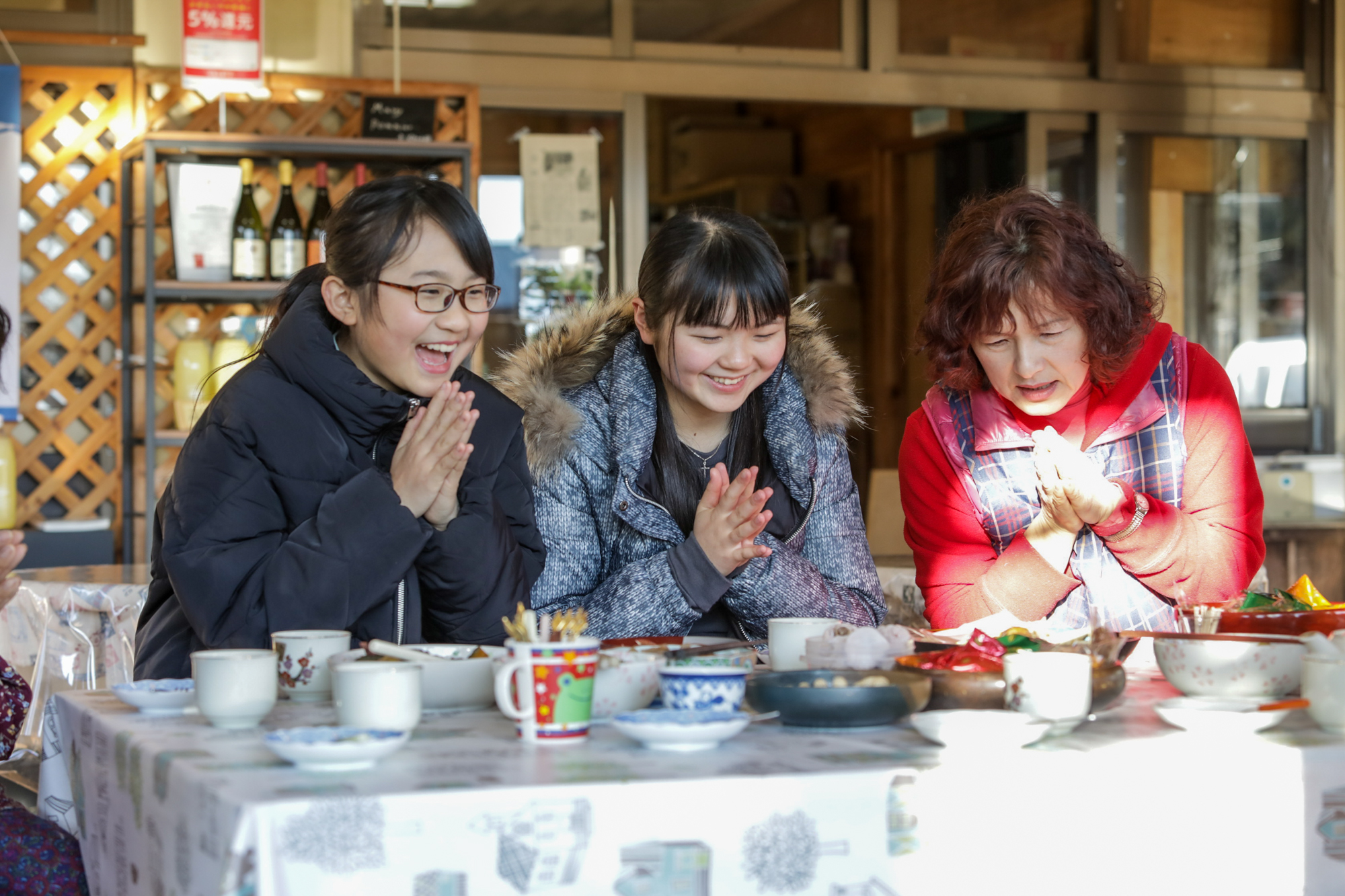 Please let us explain a little more about why we think Matsukawa is wonderful place to enjoy the slower side of Japan, meet down-to-earth people, and try new experiences that are unique to Matsukawa.
The theme of our visitor program in Japanese is
dandan suki ni naru tabi
This is a word play on the terraced orchards, which are one of the most memorable symbols that many visitors get to experience firsthand while picking fruit. "Dandan" has the meaning of staircase or terraces, but another meaning of the word is "gradually." The word "suki" means "like" or "love" and the phrase "suki ni naru" has the connotation of "to fall in love with something." "Tabi" means travel or trip. Hence, our theme hints that if people come to Matsukawa, they will gradually fall in love with its charms and want to keep returning.
The people of Matsukawa are proud that over many generations they have been able to build a way of life that balances the amazing natural splendor of the Japanese Alps and the Tenryu river with farming and other rural activities. That's why our visitor program encompasses experiences close to nature, like the Forest Adventure and Dome Tents, as well as experiences in which nature and culture are inseparable, such spending time on a farm with a local family, bathing in the local hot springs, picking and eating fresh fruit, or trying a mini-retreat on mindfulness and meditation at a Buddhist temple.
There are many other experiences in our program, including just relaxing on your own in a quiet, natural setting, or doing some challenging outdoor pursuits. Please take a few minutes to look over the information we have prepared in this Web site, to give you an idea of what Matsukawa can offer you. If you want to find out more, please don't hesitate to contact us through the Inquiries form on the Web site, or by phoning us, to help you plan your visit, including activities and accommodation.
Finally, we in Matsukawa share values of respect for all people, and we place great value on our slower way of life and the nature that sustains our lives. We believe that it is important to pass on these values to future generations. We hope that people from all over the world will come and discover the attraction of Matsukawa and share these values with us.
From all the team at the Matsukawa Tourism Bureau, we look forward to seeing you soon.
How to find out more and make reservations?
Explore our web site, and make inquiries through the contact page.
We are here to help you plan a visit tailored to your needs.
Ask away—we're here to help!